The experience of an equal partner to safeguard the success of your company
Plans, strategies, innovations and projects all need someone to act as a catalyst. Working on an equal footing and with a passion for your business, I steer you and your company on a path to growth and success in my role as an interim manager and consultant. By virtue of my extensive experience in small- and medium-sized enterprises, I attach great importance to managing the entire value chain together with you, one entrepreneur to another, from the initial idea to the actual implementation of a profitable solution.
My understanding of your business is underpinned by knowledge, experience and sensitivity. As an interim manager and consultant, I work as closely with you as the situation demands – and am fast, flexible and reliable.
Interim management – providing leadership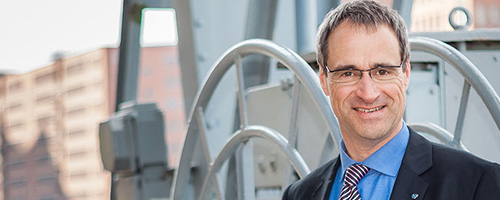 As an expert in interim management and interim leadership, I am an equal partner who is both responsible and reliable. I am on hand when you need an executive to take the helm at your company for a fixed period. I will lead your team in the development of solutions, communicating from one entrepreneur to another.
Interim sales management
With many years of sales experience, I am on hand to streamline your sales operations. I will lead your sales team to success and – by means of a dialogue with your customers – lay the necessary groundwork for meeting your sales targets. In other words, I will reliably and professionally take your sales department to the next level.
Interim marketing management
I make it my mission to reposition existing products/services and launch new ideas onto the market and get them established. As an interim marketing manager, I work precisely on those concepts and materials that position your products and services to perfection and make them successful. In doing so, I draw on my vast experience in the field of product management and effective brand communication.
Innovation management
The way I see it, managing innovation is all about shaping the future and continuously evolving. After all, innovations are only the key to success if they are pursued continuously. In an ever-changing world, I regard innovation as the delivery of management, concepts and methods that make your new ideas successful and establish a firm foundation for the future of your business. Whether we're talking about innovations in the structure of the company or in the portfolio of products and services, I am your first port of call for continuous innovative excellence.
Restructuring
I am passionate about rethinking processes and developing restructuring measures that deliver long-term success for your enterprise. These days, market requirements for the provision of products and services are changing all the time. With this in mind, I am able to keep finding new solutions on your behalf, thus guiding your company to sustained success.
Business consultancy
As a consultant, I am well versed in challenging situations and can apply my knowledge and passion to keep your company on course, making it more agile and better equipped to scale new heights. I am accustomed to taking over at the helm, especially in critical situations, keeping companies on course and providing 360-degree consultancy.
Cost and process optimisation
Drawing on many years of experience, I work across a variety of sectors and possess a broad spectrum of expertise, enabling me to identify and develop cost-effective ways to meet your objectives. As a partner in the international firm Expense Reduction Analysts, I will help you reduce costs and, on the basis of optimised processes, pursue new and more efficient approaches when it comes to marketing your products and services.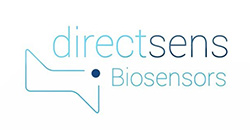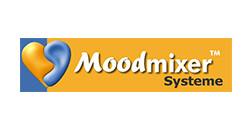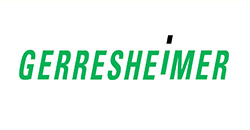 Project report: Innovation management in the food industry
The client is an SME in the food industry with approx. 360 employees. The interim management contract was awarded due to an empty new product pipeline and a variety of projects that had been started, but not completed. I took charge of the national Innovation Management department, with my job being to ensure a sustainable stream of regular new products and product ranges for launch in food retailers. It was particularly important to quickly identify new ideas and products.
Project report: International sales and sales management (Pharma)
A specialist provider of technically sophisticated products for the pharmaceutical industry, with approx. 650 employees, was looking for a Head of International Sales. In my role as an interim manager, I was tasked with leading both the Sales and Sales Controlling departments.
The European sales operation of the firm, which itself is part of a multinational organisation, was highly profitable.
Dear Mr Nels, ... The individual components of your consultancy service were perfectly tailored to our situation. As a result, we were quickly able to achieve our goal of transforming our business plan into concrete and successful activities. Thanks to your help, we are now actively engaging in sales consultations and have sparked considerable customer interest. I can happily recommend your sales and marketing consultancy services.
Partnering with Mr Nels in a range of joint projects was both invigorating and enjoyable. I am happy to recommend him. Thanks to his pragmatic approach and creative ideas, we were soon able to find targeted solutions for our client in respect of numerous marketing measures and product launches, achieving a particularly strong cost–benefit ratio.
Michael Nels brings together creativity and collaboration. He is imaginative and focused at all times, working on an equal footing. What's more, he is wonderfully unflappable and excels at analysis. Developing and implementing integrated communication with him is a joy.
Dear Mr Nels, I would like to commend you for the work we did together between December 2009 and February 2010. Under your leadership, we were able to surpass our targets. Your contributions were always very well founded and you knew how to get employees, agencies and management on board with your ideas and strategies. You motivated everyone to achieve the targets set within a short space of time. We also wish to highlight the fact that your fees more than paid for themselves thanks to the efficiency savings realised. I would be happy to recommend you ...
Having worked with him on both national and international projects, I know Michael Nels as a focused executive who thinks and acts strategically. These projects included strategy development with a view to tapping into new business segments and markets, the restructuring and streamlining of complex product portfolios and the implementation of innovation management and product development processes. If you are looking for a capable sales and marketing professional, look no further than Mr Nels."
We assisted Mr Nels with the communication strategy and press/PR work on behalf of the brand YOGI TEA (Ayurvedic herbal and spicy infusions). We came to appreciate Mr Nels as an extremely professional and decisive marketing manager. As our client, Mr Nels gave the brand identity a new sense of direction and successfully connected with new consumer groups. As such, the number of consumer contacts with the brand more than tripled via the media used in the partnership.
I very much recommend working with Michael Nels. Mr Nels is an innovative lateral thinker, making him the perfect sounding board in terms of identifying problems and resolving strategic issues. Thanks to his extensive, hands-on experience in a range of sectors, the practical feasibility of solutions is not neglected. Working with Mr Nels to find solutions to all kinds of challenges is a very enjoyable experience.
In joint projects, Michael Nels brings his strategic abilities to the fore when it comes to communicating with consumers and developing an effective marketing mix for brand products that boost POS promotion. Therefore, I can highly recommend Mr Nels as a marketing professional."
I am a sales and marketing expert with extensive experience in the field of FMCGs and premium/brand products in both Germany and abroad – and have been working at senior management level for more than 23 years.
As a specialist in effective sales, creative marketing and sustainable innovation management, as well as efficient cost management to drive profitable growth, I am motivated by the challenge of combining the external perspective of a consultant with the internal point of view of an interim manager. As a leader of interdisciplinary teams, I am passionate about bringing together people, strategies and cost management to achieve measurable success.